The Value of Ropes and Ties in Irish History Ropes and ties have been a part of Irish culture and history since ancient times. The Irish had an intricate system of ropes and knots long before the English ever set foot on the Emerald Isle. This style of knot-tying and rope-crafting had an all-influence on Irish culture and has extended beyond Ireland to become a part of world culture.  The ancient Celts were the first to use rope and ties in Ireland to support crops and secure supplies. Not only did rope-crafting become a great source of sustenance, but it also provided a...
---
• barcelona • barcelona blog • beach • blogger • bracelet • bracelets • espana • handmade • handmade at amazon • hecho a mano • nautical bracelet • pulseras • spain • visit barcelona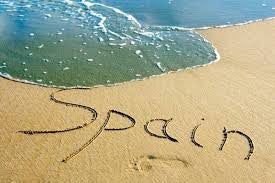 ESPANYA- One of our happy places. I do not want to compare this to other Countries we visited but this so far, our favorite destination that my husband and I want to visit at least once a year. Apart from the fantastic gastronomy, unbeatable weather, spectacular structural design and its nonchalant folks, the City itself has so much more to offer. So, this spring, we had our foot in the capital city of the autonomous community of Catalonia- BARCELONA.   Barcelona is beautiful in the Spring- This season in this city means outdoor dining, flower-filled parks and different street events....
---